Majors Offers the Best Window Replacement Service in the Destin, FL, Area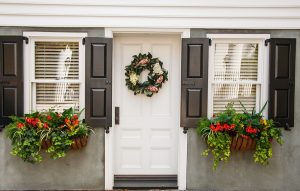 Finding a company that offers window replacement service can be an overwhelming task. After all, you don't want to entrust such an important project to just any contractor you come across. Thankfully, in Destin and surrounding areas, the choice is clear: Majors Home Improvement. We are a seasoned window contractor that has been helping homeowners make the most of their residences since 1997, and it would be an honor to do the same for you.
What Our Window Replacement Service Entails
At Majors, we firmly believe that it's possible to have a positive home improvement experience, and that's why we go the extra mile to ensure our customers receive exactly that. When you turn to us for window replacement service, you can expect:
A Low-Pressure Consultation
We're not going to come to your home and pressure you into buying our windows. That's just not the way we do things here. Instead, our initial consultations (which are always free) are more of a discussion between our team and your family. We want to know more about who you are, your needs, and the pain points you're experiencing with your home and your windows. Then, we'll talk to you about the windows we install and work together to design options that best meet your needs. At the end of the appointment, we'll give you an estimate and encourage you to seek out comparison quotes.
High-Quality Windows
Our Majors Select™ Vinyl Windows are truly one of a kind and offer the benefits you need for your Florida home. For example, our windows feature insulated glass and multiple air chambers to ensure excellent energy efficiency. This means that your home will be better insulated from the outside air and the burden on your HVAC system to keep your home at a comfortable temperature will be reduced, potentially leading to energy savings.
Factory-Trained Installers
Our installers are factory trained and certified to install our windows. They will meet or exceed the industry standard for installation while also providing you with Red Carpet Service. This entails always arriving on time, maintaining a clean jobsite, being respectful of your landscaping and home in general, and providing clear communication so you're never in the dark about your project.
If you want to receive window replacement service from the company dedicated to providing a positive home improvement experience in Destin or a nearby city, contact Majors Home Improvement today. We can't wait to put our expertise to work for you!