The Window Replacement Contractor Providing Red Carpet Service in Pensacola, FL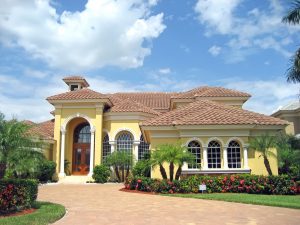 At Majors Home Improvement, we've built our business around our customers. We began serving the Pensacola community in 1997 because we wanted to provide area residents with the kind of home improvement products and services they deserve. This is why we developed our Red Carpet Service guidelines. These guidelines ensure our customers have the most positive experience with us and receive the kind of personalized service they'd expect from a local, family-owned company. That's why we're the window replacement contractor most trusted in the area.
What Is Red Carpet Service?
Red Carpet Service is our set of internal customer service guidelines that we require everyone on our team to follow. Some of the guidelines included on this list are:
Arriving at the jobsite on time every morning
Being mindful of the home's landscaping while working
Taking care to ease the worries of any pets who may be stressed by our presence
Maintaining a constant line of communication through phone calls and emails
Always wearing booties while inside a home and using drop clothes to protect any surfaces
Leaving homes cleaner than when we arrived when the installation is complete
Our Majors Select™ Vinyl Windows
Of course, we know that providing excellent customer service doesn't mean a thing if we're not also installing high-quality replacement windows that are known to be long lasting. Thankfully, our Majors Select™ Vinyl Windows are exactly that. They feature durable vinyl frames that resist damage and energy-efficient glass that will limit the transfer of heat into and out of your home. They are also available in many popular styles, colors, hardware finishes, grid designs, and more.
If you want to hire the window replacement contractor that is the most committed to its customers in Pensacola, then you want Majors Home Improvement. Contact us today to schedule a complimentary, in-home consultation.