Majors Home Improvement Stands Above All Other Window Replacement Companies Serving Destin, FL, Homeowners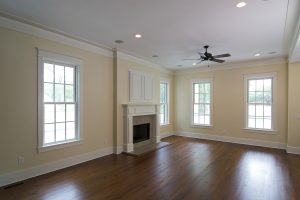 At Majors Home Improvement, we get it. You have a long list of options when it comes to window replacement companies to choose from in the Destin, Florida, area. However, none of those other companies can compare to us, and here's why:
We Provide Red Carpet Service
Red Carpet Service is our set of internal customer service guidelines that we require our installation teams to follow. These guidelines include arriving at your home on time, providing consistent communication throughout the project, being mindful of your landscaping, and even working to lower the stress of your pets.
We Conduct Professional Consultations
Every window replacement project begins with a professional consultation with an experienced design consultant. This professional will tell you all about our windows and help you decide the best options for your home. Once finished, they will give you a free estimate and recommend seeking out comparison quotes with other window replacement companies. We do this because we believe we provide the best value for high-quality windows and skilled installation service.
We Install Majors Select™ Vinyl Windows
Our windows are durable, energy efficient, and aesthetically pleasing. They are crafted with sturdy vinyl frames that won't expand or contract, even during extreme temperatures. They also feature insulated glass that has multiple air chambers to encourage excellent thermal efficiency in your home. And, furthermore, our windows come in numerous styles, exterior colors, interior finishes, grid designs, and hardware options, allowing you to design windows that meet your aesthetic needs exactly.
Have we convinced you that Majors Home Improvement is the best choice over other window replacement companies in Destin? We hope so! Contact us today to schedule a complimentary design consultation.