One of the Leading Window Installation Companies in the Pensacola, FL, Area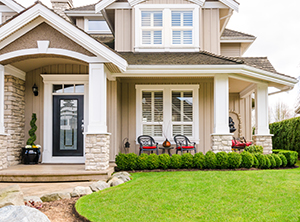 Majors Home Improvement has been leading the way among window installation companies in the Pensacola, Florida, area since 1997. We hold an A+ rating with the Better Business Bureau and a five-star rating with GuildQuality, two accolades that help us stand out as a company that is wholly dedicated to its customers. With us, you can be assured of receiving top-notch service that goes above and beyond as well as products that are built to last.
Why Homeowners Love Working with Majors for Window Installation Services
At Majors, we offer Red Carpet Service, and this is not something we say lightly. In fact, it is the entire cornerstone of our company, as we strive to make the home renovation process as pleasant as possible. Here are some of the ways we ensure a seamless window installation:
We work hard to keep your home and landscaping as neat as possible. We will wear booties and use drop cloths while working in your home, and also clean up our jobsite when the project is complete.
We offer individualized customer service, making sure every customer feels as if they are a necessary part of our company – because they are. Our customers are the backbone of Majors, which is why we will be in constant communication with you from start to finish. You will never be left to feel in the dark about your project.
Our installers are factory certified and can often complete a window installation in as little as one day. We won't cut corners to provide faster service, but we will work efficiently to ensure as little disruption to your daily life as possible.
Ready to schedule a complimentary consultation with one of the top window installation companies in Pensacola? Give Majors Home Improvement a call today and one of our knowledgeable representatives will be happy to make it happen.