Majors Installs Vinyl Windows at Homes in Panama City, FL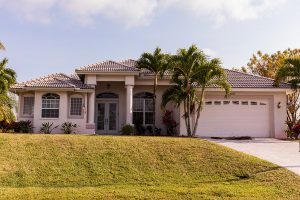 A window replacement is a task that just about every homeowner has to undertake at some point, and it may be something you continually put off because you're just not sure what company to trust for such an important project. Thankfully, in Panama City, there's Majors Home Improvement. We install top-quality vinyl windows for our customers, paired with exceptional customer service, and have been successfully doing so since 1997. We'll make sure your window replacement happens seamlessly and quickly, so you can focus on the more enjoyable aspects of homeownership, like backyard barbeques.
Vinyl Windows Crafted for Florida Homes
Our Majors Select™ Vinyl Windows are made to operate effortlessly in all weather conditions common to the Panama City area, such as high heat, thunderstorms, and heavy winds. They are also energy efficient, featuring insulated glass and other components, to ensure the hot air stays outside your home in the summer and the warm air generated by your heater is retained in the winter. This way, your HVAC system doesn't need to work at a high frequency to maintain a comfortable indoor temperature and you may be able to enjoy lower energy bills.
Plus, our vinyl windows are designed with our customers in mind. They can be customized with myriad exterior colors, interior finishes, grid styles, and hardware options. You'll also be able to choose from a variety of styles, including:
Single hung
Double hung
Slider
Casement
Picture
Storm
Bay
Trapezoid
And more
Even better, because we believe wholeheartedly in the longevity of our vinyl windows and the top-quality work our installers put forth, we're proud to offer a double lifetime warranty.
Get in Touch
If you want to learn more about the vinyl windows we install for Panama City-area homeowners, contact Majors Home Improvement today. When you do, we can tell you all about our financing options.