Majors Home Improvement Installs New House Windows for Homeowners in the Fort Walton Beach, FL, Area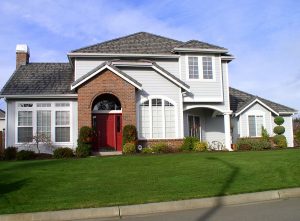 Is it time to invest in new windows for your house in Fort Walton Beach, Florida? If so, you can feel good putting this important project in the hands of Majors Home Improvement. We are a leading window installation company that has been helping homeowners in the Panhandle region upgrade their residences since 1997. With us, you can count on expert service, top-of-the-line products, and exclusive warranties. And, because we've maintained an A+ rating with the Better Business Bureau and a five-star rating with GuildQuality for decades, you can trust that we know exactly what it takes to ensure a positive window installation experience.
Vinyl Windows, Perfect for Houses in Florida
Our Majors Select™ Vinyl Windows are made specifically for our customers in Florida, as they are engineered to operate effortlessly in all types of weather conditions. What's more, they are energy efficient, so if you've noticed higher-than-usual energy bills lately, you'll be pleased to know that you may start to see those bills decrease once these windows are installed. Energy-efficient windows help to limit the transfer of heat into and out of your home, lessening the workload of your HVAC system as well as the energy usage of your home.
Additionally, our vinyl windows are not just well engineered, but also well designed. They are available in many beautiful styles, including single hung, double hung, slider, trapezoid, casement, storm, bay, picture, and more. Plus, you can further customize your windows in the following ways:
Exterior colors
Interior wood-grain finishes
Hardware
Grid and glass designs
If you're ready for new windows for your house in Fort Walton Beach, contact Majors Home Improvement today. We would be honored to upgrade your residence with our windows, and always deliver Red Carpet Service to every customer we serve.