Beautiful Home Windows for Your Panama City, FL, Residence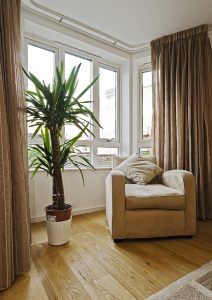 There are many reasons to replace your windows. They may be outdated or have cracked or rotted frames that are not properly insulating your home against the weather. Perhaps it takes more time to clean them than you're willing to give. Or, maybe they are just not serving your aesthetic needs anymore and it's time for an upgrade that's more "you." Whatever the reason, you can turn to Majors Home Improvement for beautiful, durable, and energy-efficient windows for your home in Panama City, Florida, or another nearby area.
Home Windows You Will Be Proud Of
Our Majors Select™ Vinyl Windows are truly the best of the best, and we can say that with confidence because we have been installing these windows for decades. Plus, we just wouldn't install anything less for our valued customers. Here are a handful of their impressive features:
Welded frames and sashes that keep your home insulated from the outside elements
Durable frames that won't rot, rust, crack, warp, peel, or fade in color
Molded-in sash lift rails that ensure the windows can be easily opened when you want to enjoy the fresh air
Designer cam locks that provide superior locking leverage to create a weathertight seal
Insulated glass that resists heat flow for outstanding energy efficiency
Installation Services You Can Count On
At Majors, we want all of our customers to have a positive home improvement experience with us. This is why we developed our Red Carpet Service guidelines, which ensure that our team provides excellent, customer-centric service from beginning to end. Red Carpet Service means we will take care to limit our disruption to your home, provide efficient service, and give you constant updates during your project. We will also leave your home cleaner than when we arrived.
Ready to get your window installation started with Majors Home Improvement? Contact us today to schedule a complimentary consultation at your home in Panama City. When you call us, feel free to inquire about the financing options we offer for home windows.