Upgrade Your Pensacola, FL, Home with Energy-Efficient Replacement Windows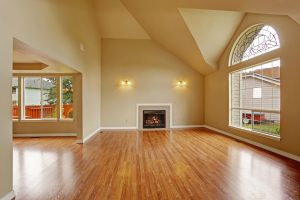 If you're thinking about renovating your home with new replacement windows, you're probably interested in energy-efficient options. After all, living in the humid subtropical climate of Pensacola, Florida, means you're probably used to sky-high energy bills in the summer months since your air conditioner needs to work overtime to keep your home comfortable during 100-degree days. With energy-efficient replacement windows, however, you may be able to say goodbye to those expensive energy bills. Thanks to better insulation in the glass and frame, these windows will reduce the amount of heat that escapes into your home through your windows, meaning your air conditioner won't have to kick into high gear when the temperature outside escalates. That's a benefit that homeowners in Florida can get behind!
Majors Select™ Replacement Windows
Majors Home Improvement is a window installation company that has been serving customers in the Pensacola area since 1997. We are proud to install energy-efficient replacement windows from our own Majors Select™ line. These windows are composed of many specific features that make them stand out for energy efficiency, including:
Welded frames and sashes that provide a tight seal against the weather, ensuring heat and cold cannot move against the frame
Insulated windows with multiple air chambers to provide superior protection against heat and cold
Designer cam locks that pull the window together for a weathertight seal
Our windows are also available in numerous styles, including single hung, double hung, casement, slider, picture, bay, and storm, among others. You'll be able to further customize your new windows with premium exterior colors, interior woodgrain finishes, hardware, grid designs, and more.
Contact Majors Home Improvement today to learn more about our energy-efficient replacement windows. We would be happy to schedule a complimentary consultation at your home in Pensacola.