For the Best Vinyl Windows in Fort Walton Beach, FL, the Choice is Clear – Majors Home Improvement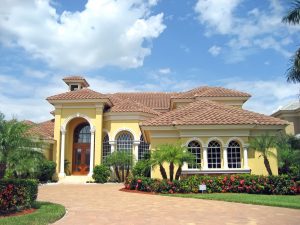 When it's time to replace the windows at your home, it's only natural that you want the best ones installed – windows that are known for being long lasting and energy efficient. This is why homeowners in and around Fort Walton Beach, Florida, turn to Majors Home Improvement when they need new windows. We install the best vinyl windows in the area – our very own Majors Select™ Vinyl Windows.
What Makes Our Windows So Special?
Our vinyl windows are more than just a beautiful selection for your home, although they are indeed that because they come in all of the most popular styles along with numerous other design options. But they are also designed specifically for the Florida climate, so they're able to handle scorching summer sun, punishing rainstorms, heavy winds, and more, with relative ease. Our windows are also:
Energy efficient – Numerous features combine to ensure excellent energy efficiency in our windows, including insulated glass and multiple air chambers.
Secure – With designer locks and interlocking meeting rails, our windows will provide the security you're looking for to protect your home from unwanted intruders.
Low maintenance – Thanks to solid vinyl frames, our windows are guaranteed to resist fading, blistering, peeling, rotting, cracking, warping, pitting, and more.
How to Get Started
If you're intrigued by our claim that we install the best vinyl windows in Fort Walton Beach, contact Majors Home Improvement today to learn more. When you call us, we'll be happy to schedule a complimentary design consultation at your convenience.